Here's Everything You Want To Know About Octopus Suckers!
What is the shape of a frisbee, can hold up to 35 pounds, pry open a clamshell, AND taste food? An octopus sucker! Powerful and sensitive, octopus suckers are the ultimate all-purpose tool. Read to get suckered into all the cool stuff you never knew you wanted to know about octopus suckers!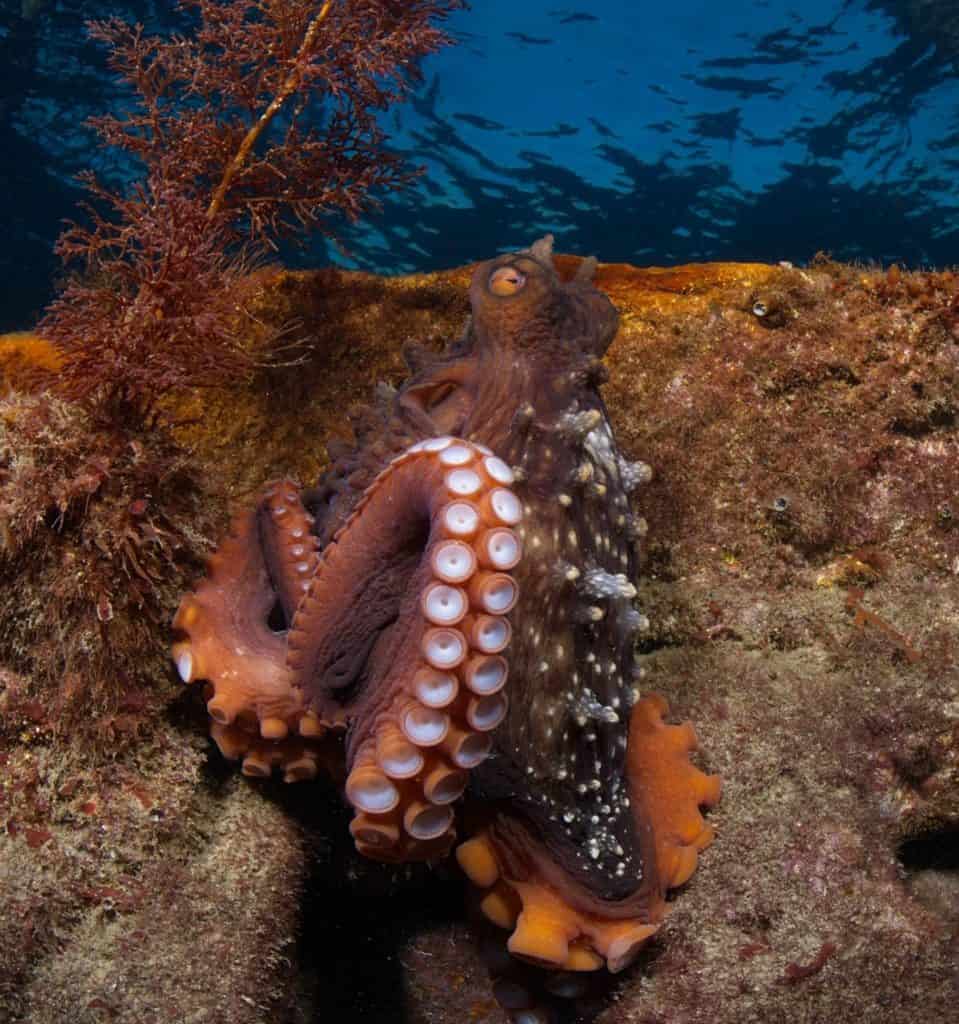 Fun Facts About An Octopus's Sucker
Octopuses use the many tiny suction cups along their arms to anchor their bodies to:
Substrate
Manipulate objects
Investigate their environment
Grasp food
Imagine if your fingers could not only hold food but also taste it at the same time.
Without even looking at your food, you wouldn't just know what you're holding, but you would be able to TASTE it before it gets to your mouth!
Does every cephalopod have the same amount of suckers?
The total number of suckers an octopus has on each arm is species-dependent. Still, octopuses generally have a double row of suckers (biserial) running down each arm from their mouth.
The Giant Pacific Octopus is most impressive, with around 280 suckers PER ARM. Doing some quick math, that means a whopping total of 2,240 suckers PER OCTOPUS.
Are all suckers the same?
As with everything we talk about regarding octopuses, there is considerable variability between species with form, usually getting wackier when we add the other cephalopods to the mix.
For example, some species of squid have suckers with tiny hooks or teeth. On the other hand, the Glass Octopus only has one row of suckers (not the usual two), and the Nautilus, despite having 90 tentacles, is completely sucker-less!
🐙 Fun Fact 🐙
The sharp "teeth" on the suckers of squid are made out of a protein called suckerin, which gives the teeth strength and flexibility!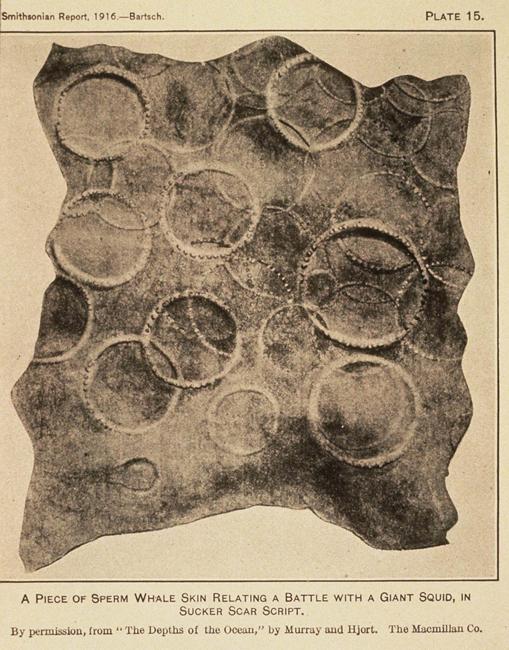 How do octopus suckers actually work?
When a sucker comes in contact with something, it flattens and conforms to the surface to create a seal. Muscles in the sucker then contract, reducing the water pressure within the sucker, and boom- watertight seal!
Different muscles surrounding the sucker help release the tension and allow the octopus to detach. They even have special mucus covering their suckers, aiding with adhesion.
They are mighty, mighty strong!
Octopus suckers are muscular structures that create low-pressure suction on objects. Each sucker is attached to the arm by a muscular base that can rotate the sucker in any direction and can be elongated to twice its normal length.
That's a lot of independent flexing and stretching happening on each octopus arm!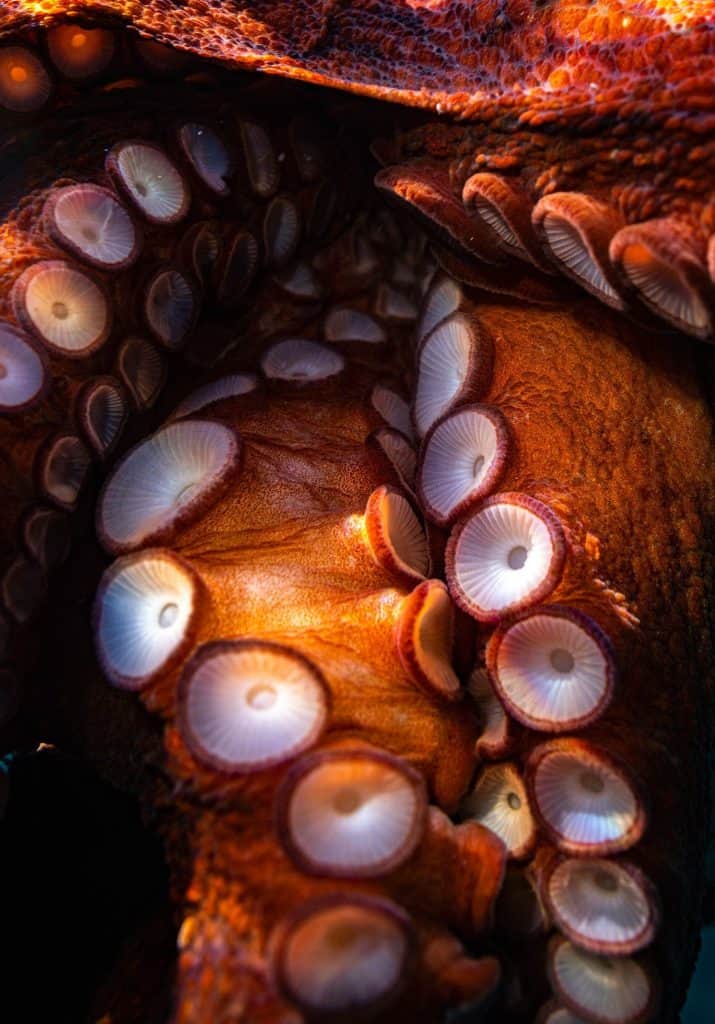 A sucker is made up of two main parts, the infundibulum, and acetabulum, all of which are surrounded by different shaped muscles.
The outer, visible part of the sucker is the infundibulum. It has many grooves and ridges that help the sucker form a watertight seal on any type of surface.
The acetabulum is a chamber inside the sucker, which plays an important role in suction. The roof of this chamber is covered with brush-like hairs that aren't found anywhere else on the sucker. Scientists suggest that these hairs help an octopus stay suctioned to an object for long periods of time without using any extra energy.
Pretty important when you think about an octopus having to hold a clam for 2 hours while it drills a hole in it! For those interested, let's look at a more detailed illustration by Gabby Wharton.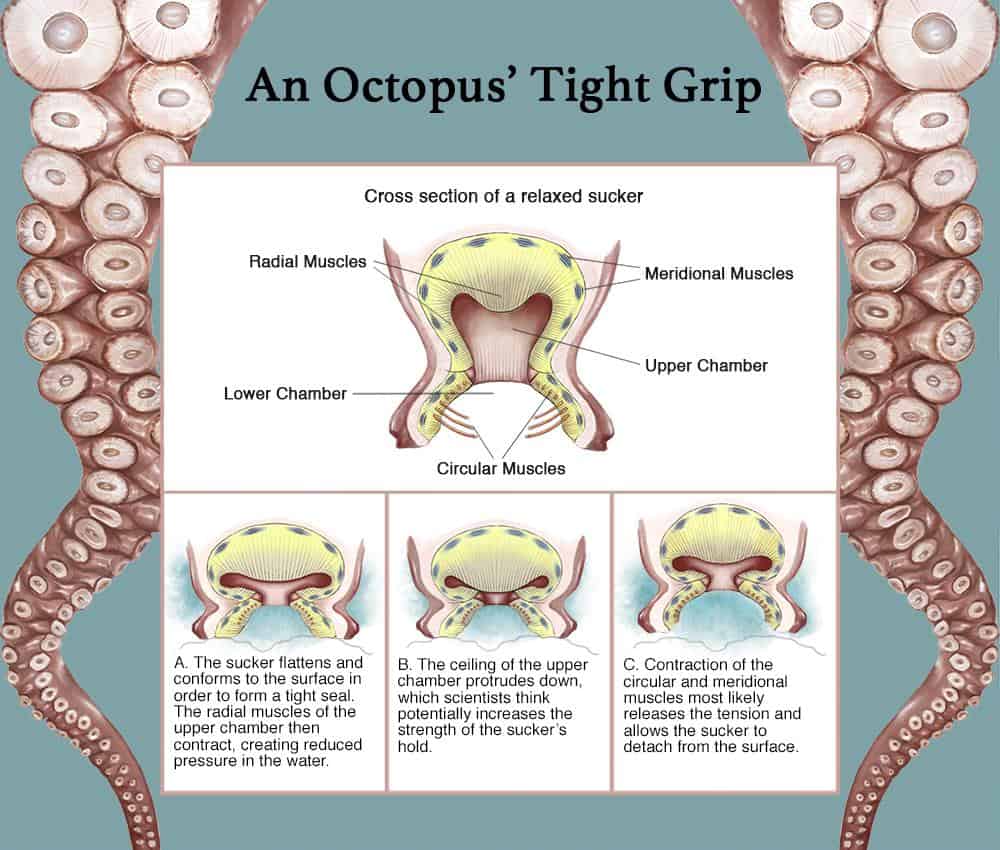 So, how strong is an octopus sucker?
Let's use the GPO.
The Giant Pacific Octopus's larger suckers, near the beak and mouth, can hold up to 35 pounds! They are used to pry open and obliterate clams, crabs, and other sea life that should, and would, be hard to eat under normal circumstances.
That's one powerful grip!
🐙 Fun Fact 🐙
Octopus arms and suckers are being studied for applications in soft robotics. Bioinspiration from these amazing animals helps design innovative artificial suction cups that can grasp complex-shaped objects and move them in water or oil!
Keep an eye out for those sticky suckers!
If these suckers are so strong and suction to whatever the octopus wants, how does it not get stuck to itself and end up in one giant knotted octopus ball?
One study found that an octopus's skin produces a chemical signal that overrides their suction reflexes, thus preventing them from ending up in a sticky situation.
This isn't all this chemical signal does!
It's unique to each octopus, so they don't go and accidentally eat one of their own arms.
Since octopuses have cannibalistic tendencies (see the Maori Octopus's mating habits), this unique chemical signature prevents them from feasting on the wrong octopus arm.
Sucker sensors→ Brain activity!
The first layer on a sucker has sensors called chemotactile sensors. This is how an octopus can figure out what exactly it's touching.
Not only that, it lets them taste what they are touching.
Rock or crab? Am I touching, or am I tasting AND touching?
These sensors let an octopus know that immediately. That information is sent to their vast neural network, much of which is in their arms.
But, the smarts don't stop there.
Suggestion: Suckers are tactile, chemical, AND light sensors!
A recent study (September 2021) identified a light-sensing molecule in the suckers (specifically the sucker rim) of Octopus vulgaris. This light sensing molecule is found in different sucker types in several areas along the arm.
Light-sensing suckers may aid the octopus in detecting hidden prey. However, different areas of the arm can be used for various functions.
More research is needed to explore the light-sensing abilities in octopus arm suckers!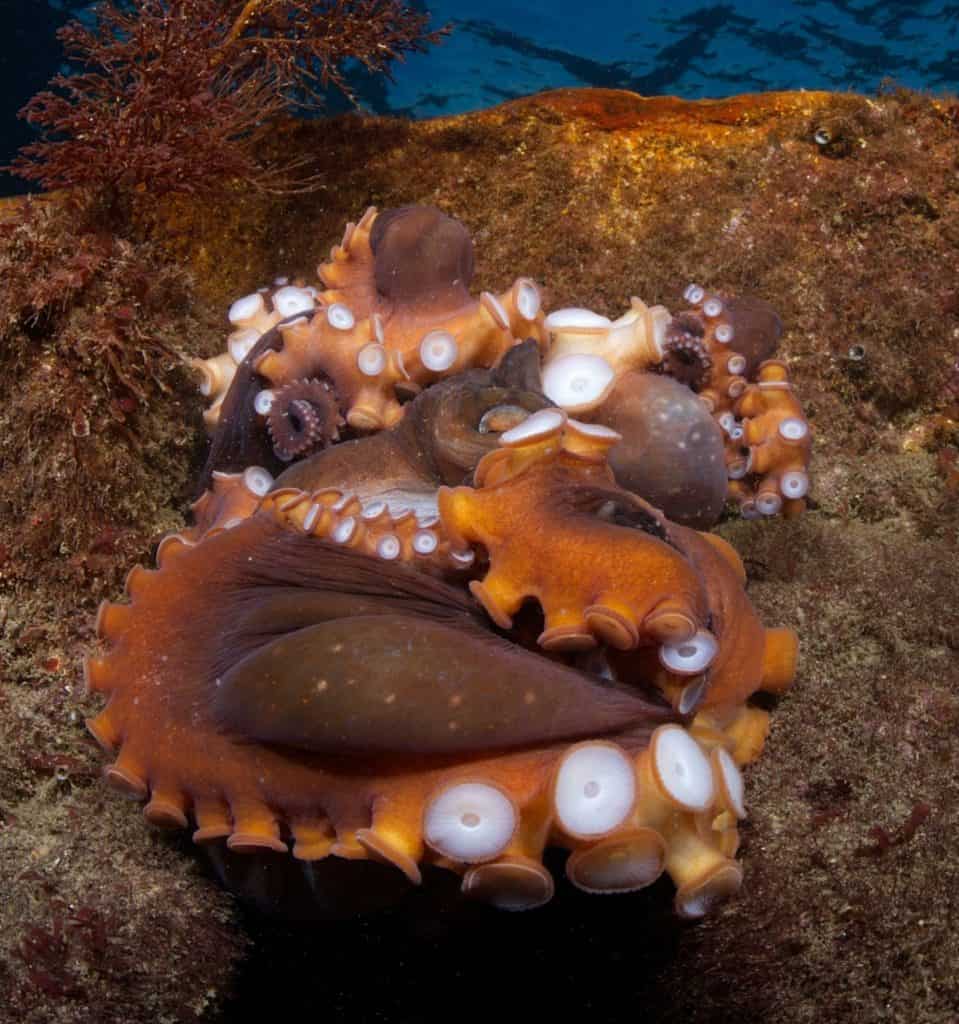 Ever heard of the octopus having 9 brains?
That refers to their one main centralized brain and the 8 clusters of neurons they have in each arm.
About 66% of an octopus's neurons are located in their arms, giving them some serious independence from their main brain.
Imagine trying to keep track of all your fingers that had hundreds of tiny tongues on them? Sensory overload!
To overcome this, an octopus's brain is diversified.
So, while different arms are probing rocks and crevices for food, their main brain can be fully concentrated on keeping a lookout for predators.
An octopus's arm has so much control that studies have shown a severed octopus arm will still go on being an arm for about an hour. It will reach for things, move, and even bring food up to where its mouth would be.
🐙 Fun Fact 🐙
The Common Octopus have favorite arms! Even though their arms are all the same, they tend to favor their front arms for reaching and exploring.
My oh my- are they sensitive!
How do they keep their suckers looking fresh, clean, and at maximum tasting capacity? Manicures!!
It might sound crazy but hear us out.
Octopus suckers have a sucker lining, called a chitinous cuticle, which they periodically shed and constantly renew. Kind of like your fingernails, except that for octopuses, it's a protective lining covering the surface of every-single sucker.
Just like our fingernails make it easy for us to pick things up, an octopus's textured sucker lining helps them hold onto objects and not let go.
But what happens when your nails get too long? You bite them, trim them, or maybe even paint them! When an octopus's sucker lining wears out, it will carefully begin to swirl its 8 arms together until all that's left are hundreds of round translucent sucker discs floating about its den.
The outgrown sucker lining sheds off, revealing well-manicured, squeaky-clean suckers.
A fresh set, if you will.
And that's not where it ends!
Grooming improves their grip strength and sharpens their ability to taste and smell with the suckers on their arms.
🐙 Fun Fact 🐙
Each individual suction cup has more receptors than the human tongue!
Octopus Suckers: Grab, Smell, Eat, Repeat!
I think we can all agree that we can add octopus suckers to the long list of what makes these animals so special.
If you want to educate yourself some more about all sorts of different cephalopods, take a look at our encyclopedia. Or, what we call it, our Octopedia!
Connect with other octopus lovers via the OctoNation Facebook group, OctopusFanClub.com! Make sure to follow us on Facebook and Instagram to keep up to date with the conservation, education, and ongoing research of cephalopods.
More Posts To Read: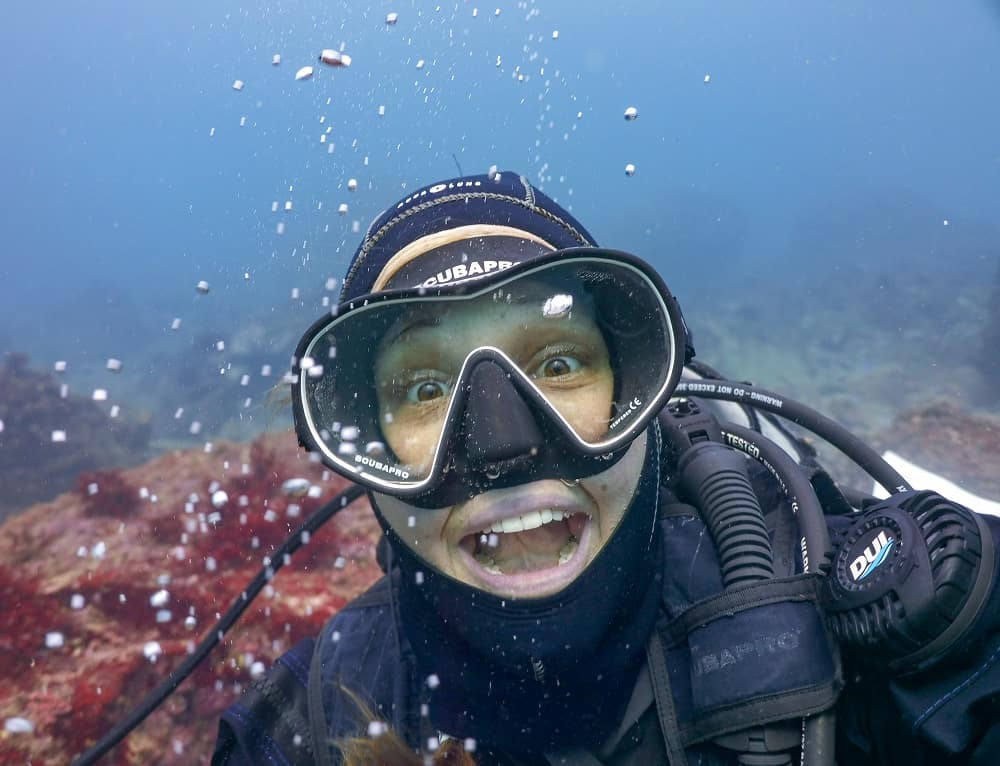 Corinne is a biologist with 10 years of experience in the fields of marine and wildlife biology. She has a Master's degree in marine science from the University of Auckland and throughout her career has worked on multiple international marine conservation projects as an environmental consultant. She is an avid scuba diver, underwater photographer, and loves to share random facts about sea creatures with anyone who will listen. Based in Japan, Corinne currently works in medical research and scientific freelance writing!