Meet Dreamy Dani- Our Caribbean Reef Octopus!
Hey, y'all! I would love to introduce you to Dreamy Dani- one of the newest designs from our new collection, "Sweet Treats." Here's a behind-the-scenes look at how Dreamy Dani was created and what octopus species (and ice cream flavor) inspired her look!
Listen- Dani is a complex girl… she's doesn't do boring.
One flavor of ice cream? Absolutely not.
Only ONE shade of color? No way!

Well, except for her flamingo companion 🦩 who's always got her back (even if she's just a pool toy).
Dreamy Dani is always ready for a party and will totally bring all the good snacks. As complex as she is, she's the sweetest octopus of the bunch and never misses a chance to bring some joy.
I love her!
The Inspiration Behind The Dreamy Dani Collection
Did you know that Dreamy Dani was actually designed by OctoNation's Creative Director, Chris Adams?
On his Instagram (@chrisacreative), he gave us a behind-the-scenes look when he was drawing and coming up with the concept of who you now know as Dreamy Dani. When I first saw his beginning sketch, I was super excited. I mean- that flamingo pool toy is EVERYTHING!
I first tried to figure out what kind of ice cream he used as inspiration for his color palette. Vanilla? Chocolate? Did he go for something fruity?
He did leave us a little clue, "What screams summer to you? I always think of strawberry lemonade, even if I drink them year-round. 😀 It's the best flavor combo IMO."
And finally, after a week of guessing, Chris showed us the final design…
Here's Dreamy Dani- in all her glory! Isn't she beautiful?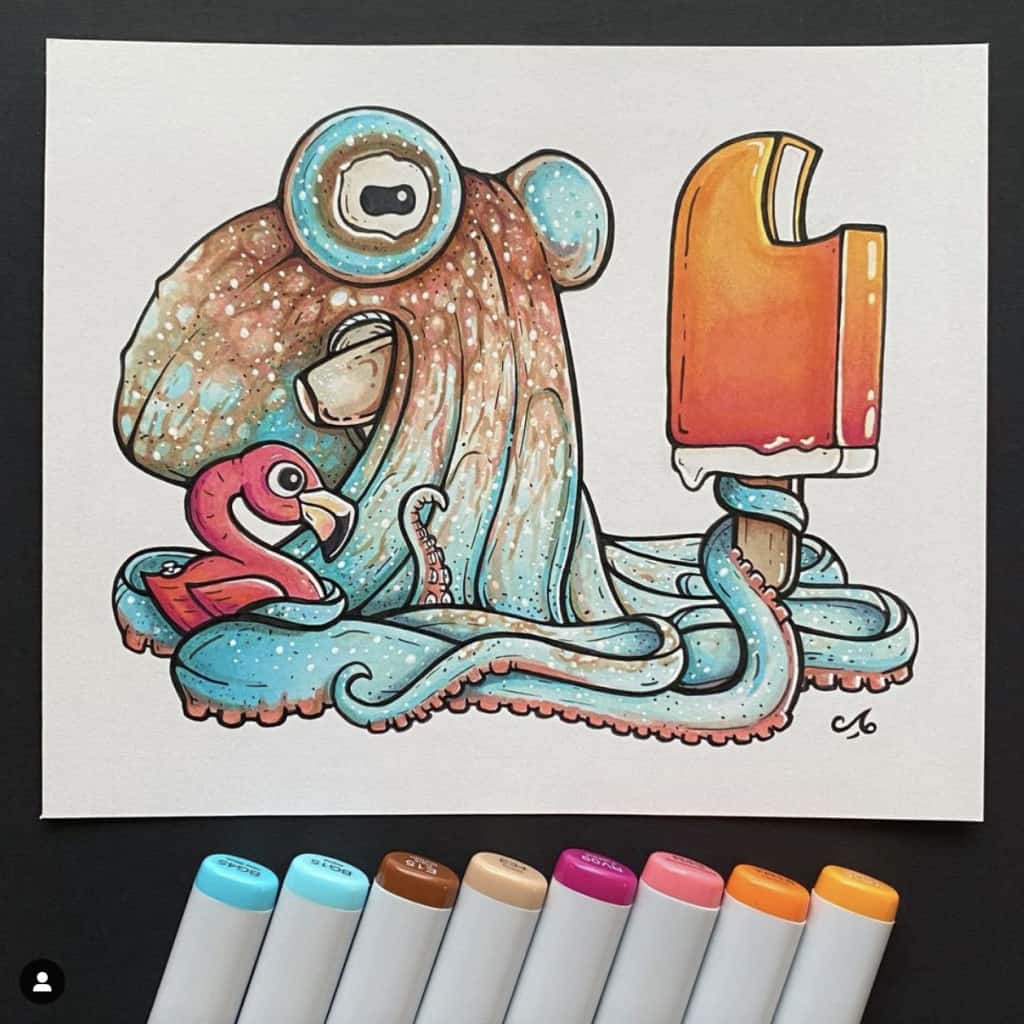 🐙 Octopus Fun Fact
Dani's Ice Cream Flavor: Orange Creamsicle
What kind of an octopus is Dreamy Dani?
After skimming Octopedia (OctoNation's cephalopod encyclopedia) for some inspiration, Chris decided to use the Caribbean Reef Octopus to design Dani!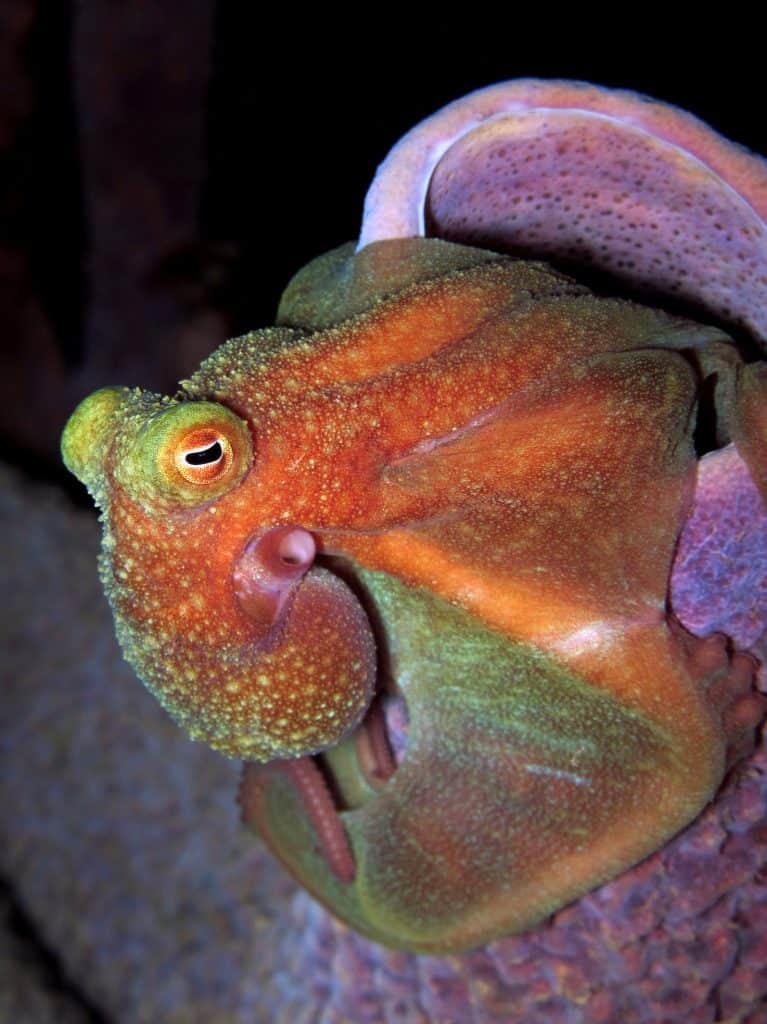 Known for its deep sparkly webbing and eye-catching color, the Caribbean Reef Octopus (Octopus briareus) was the perfect species to encompass Dani, the life of the party!
This beautiful octopus can be found in the western Atlantic ocean. So think- South Florida, Bahamas, south of the Gulf of Mexico.
The Caribbean Reef Octopus, with a lifespan of about a year and two rows of suckers on each of its arms, is living its best life amongst coral reefs and sandy ocean bottoms eating shrimp, crab… and maybe an orange creamsicle or two (just kidding!).
Definitely a great addition to the "Summer Treats" collection!
Shop The Dreamy Dani Collection Today!
If you love Dreamy Dani as much as I do, check out our whole collection featuring just her. You can buy everything from stickers to mugs- and even clothing!
In case you were wondering… This octopus sticker is SUPER durable. You can slap them on your laptop, notebook, reusable water bottle- you name it!
If you want to educate yourself some more about all sorts of different cephalopods, take a look at our encyclopedia. Or, what we call it, our Octopedia!
Connect with other octopus lovers via the OctoNation Facebook group, OctopusFanClub.com! Make sure to follow us on Facebook and Instagram to keep up to date with the conservation, education, and ongoing research of cephalopods.
More Posts To Read:
Vee is the blog manager here at OctoNation. Her love and knowledge for all things cephalopods has grown immensely since joining the OctoNation team- and continues to grow daily!
Vee uses her skills of writing, editing, and brainstorming to help create fun, yet educational posts about cephalopods- Something everyone can read and enjoy! As someone who spent the better part of her childhood near the ocean in Miami, Florida, she grew up learning to appreciate all sea life. Her love for the sea inspired her to do something daring- she dyed her hair blue!