'Cephalotography' Of The Week: John Roney
Howdy Nation! In today's post, we are going to be featuring some of our favorite cephalotography by underwater diver: John Roney. We have been featuring some of John's amazing octopus videos for a while now. So we are super excited to finally take a closer look at his process of capturing such captivating octopus cinematography!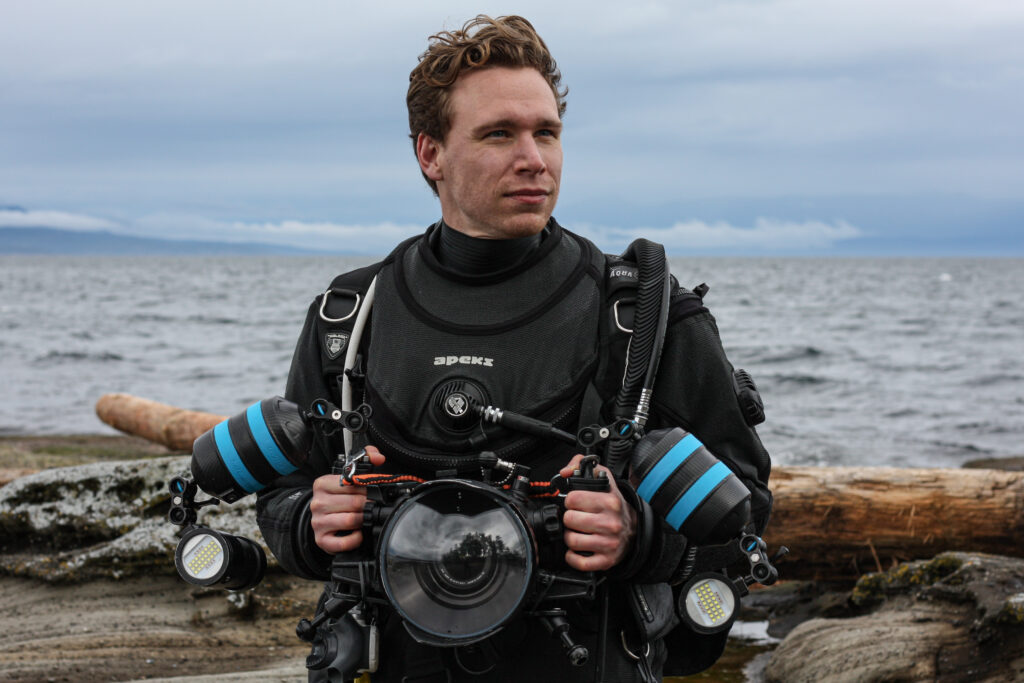 Meet John Roney!
John is an underwater cinematographer and film editor based on Vancouver Island.
Passionate about ocean conservation and science communication, John uses film to educate audiences on the diversity of marine life found in the Salish Sea.
When he's not in the water, John works full-time as a video editor with the conservation organization SeaLegacy, where he collaborates with some of the most renowned photographers, filmmakers, and storytellers working on behalf of our oceans.
How long have you been an underwater cinematographer?
"I have been doing underwater photography and film for 3 years!"
Where do you mainly dive and take underwater videos? How often do you go?
"I primarily film in the Salish Sea, off Vancouver Island on the far west coast of Canada. I dive about 3 times a week."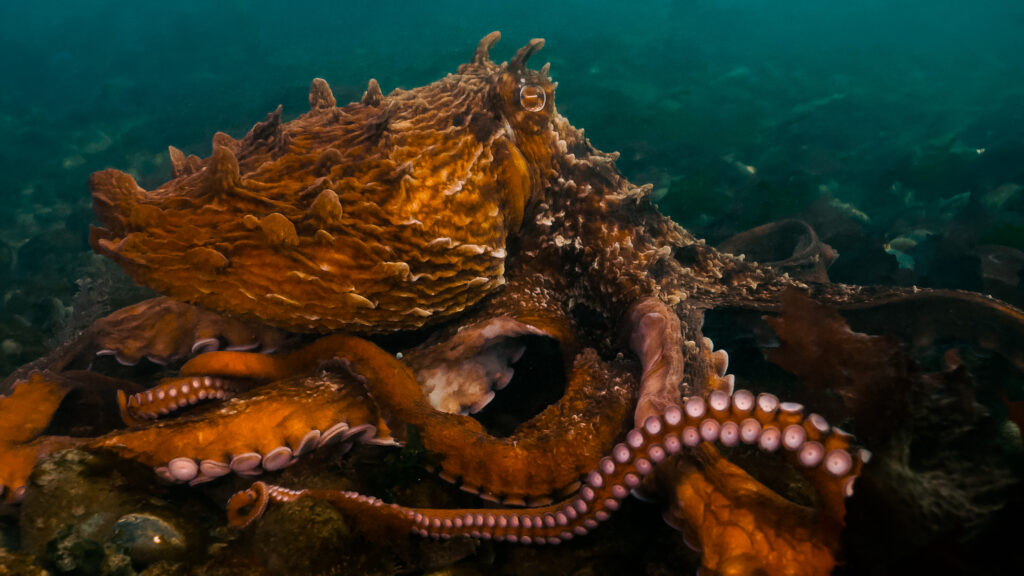 How long do you dive for? Do you normally go alone?
"I typically dive 60-80 minutes. I'm usually diving with my partner Kristina, but on occasion I'll dive alone."
Are you known for having a certain type of style when it comes to your videos? How do you capture the creature that is in front of the camera just the way you want?
"My focus is entirely video! My goal is to capture vibrant portraits of marine life in motion. To achieve this, I usually let the animals approach me. Octopus in particular can be incredibly curious, and if you sit and wait, they'll often investigate."
What do you like most about being an underwater cinematographer?
"I'm very fortunate that I get to experience this entirely different world right in my own backyard. My favourite part about filming underwater is sharing that world with people who otherwise wouldn't have the opportunity to learn about these incredible, often overlooked animals."
Who (or what) are your biggest influences?
"Blue Planet (and funnily enough BBC's original Walking with Dinosaurs) were incredibly influential on me growing up. I remember watching those episodes over and over again in elementary school, especially when sick at home."
Have you received any awards or recognition?
"My videos have been featured across several Canadian news networks, and my editing work landed me some incredible collaborations, but I haven't submitted any of my underwater work to festivals… yet 😉!"
Do you have a favorite species you like to take pictures of?
"The Giant Pacific Octopus is my all time favourite."
How do you know where to find an octopus or cephalopod to take pictures of?
"I regularly visit a handful of dive sites and have memorized the dens of a few Giant Pacific Octopuses, as well as where to find dozens of Ruby Octopuses. Depending on the season, I can also track down Stubby Squids and Opalescent Squids – though there's more chance involved there!

I should also give a shout out to my partner Kristina, who is a fantastic underwater navigator."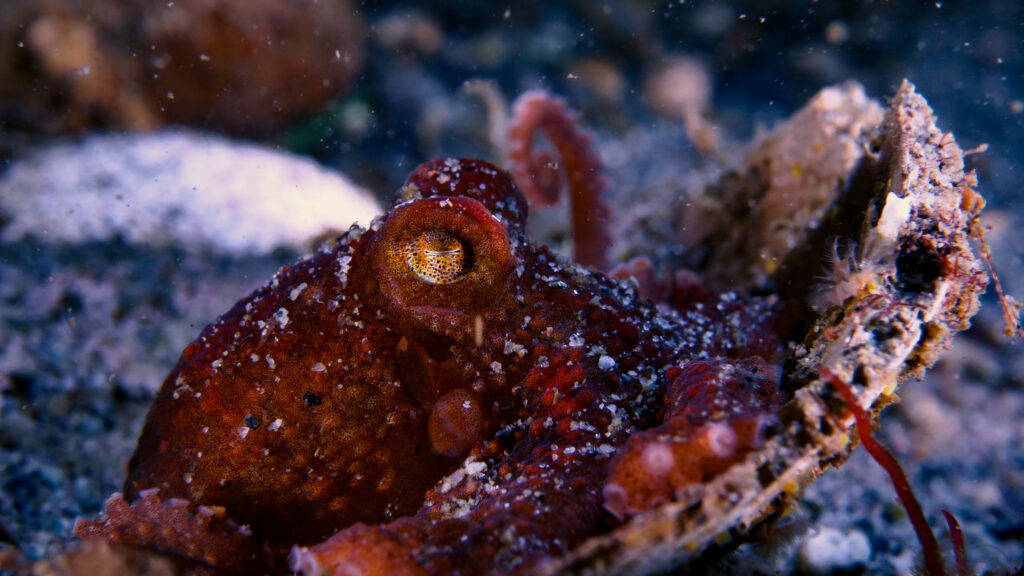 What draws you in or fascinates you the most about cephalopods? When did this start for you?
"I'll never forget the first time I held eye contact with a Giant Pacific Octopus underwater. It was unlike any other sea creature I'd encountered, because it was clear that this was an intelligent animal staring back at me, trying to figure me out just as I was trying to figure her out.

For me, it's the intelligence that's so intriguing. Add to that all their incredible abilities and the mesmerizing way they traverse the seafloor, and they're easily my favourite animal in the sea."
What's your most memorable underwater photoshoot?
"One of my most memorable dives was in the shallows at night off Vancouver Island. I was by myself searching for Opalescent Squids, and about 15 minutes into the dive, I felt something smack me in the face and turned to see hundreds of squids charging towards me.

For the next hour I was frequently visited by this massive shoal of Opalescent Squids. It was as though I was suspended in a starry night, but every star was a living, hunting cephalopod."
What's the best place for people to discover your work (website, social media)?
Thank You For Joining Us For Cephalotography!
First, we want to give a big thank you to John for allowing us to showcase his underwater diving photography on OctoNation. To continue supporting John and his beautiful photos, make sure to follow him on Instagram @roneydives and on Facebook. If you have any interest in commissioning a piece from him, make sure to fill out the contact form on his website!
If you want to educate yourself some more about all sorts of different cephalopods, take a look at our encyclopedia. Or, what we call it, our Octopedia!
Connect with other octopus lovers via the OctoNation Facebook group, OctopusFanClub.com! Make sure to follow us on Facebook and Instagram to keep up to date with the conservation, education, and ongoing research of cephalopods.
More Posts To Read:
Vee is the blog manager here at OctoNation. Her love and knowledge for all things cephalopods has grown immensely since joining the OctoNation team- and continues to grow daily!
Vee uses her skills of writing, editing, and brainstorming to help create fun, yet educational posts about cephalopods- Something everyone can read and enjoy! As someone who spent the better part of her childhood near the ocean in Miami, Florida, she grew up learning to appreciate all sea life. Her love for the sea inspired her to do something daring- she dyed her hair blue!