'Artist Spotlight' Of The Week: Iulian Emil Moldovan
Howdy Nation! In today's post, we are going to be featuring our 'Artist Spotlight' of the week: Iulian Emil Moldovan. Iulian is best known for his ceramic tiles and glass pieces to create beautiful and eye-catching art! In this interview, we will be learning all about Iulian's process of creating a mosaic octopus and which octopus species he used to pull inspiration from.
Meet Iulian Emil Moldovan! He is a 33-year-old mosaic artist from Romania and dreams to be a well-known artist in his field. Help him out by sharing this blog post! Let's make it happen!
He loves working with textures and colors, which are often used in his pieces of art that range anywhere from small-scale paintings to large-scale installations. His favorite materials are glass and seashells!
Iulian's work can be found in many galleries and restaurants throughout Romania. The most recent being a mosaic octopus made for a local restaurant in Bucharest.
Let's check it out!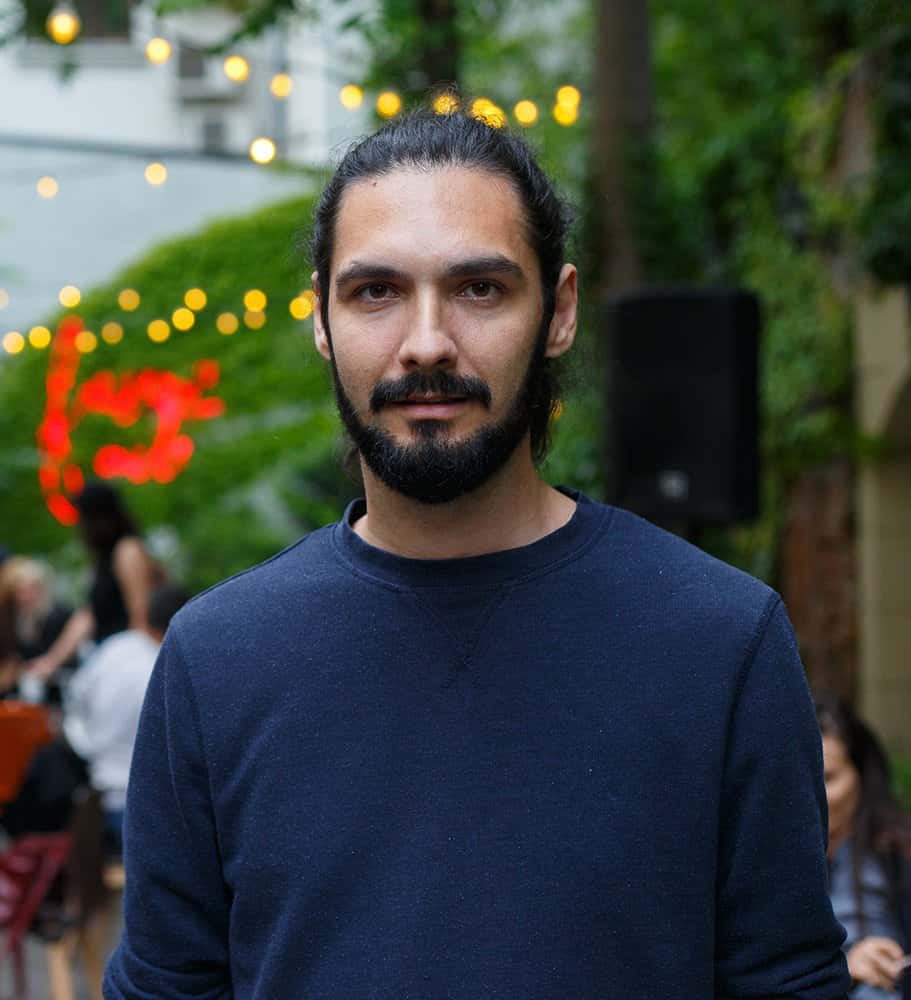 What draws you in or fascinates you the most about octopuses? When did this start for you?
"I've always loved the sea. Octopuses are magnificent and extremely clever creatures, in my opinion. My fascination all began with the Disney film "Finding Dory"!

That Hank character was absolutely fantastic and hilarious."
🐙 Octopus Fun Fact
Did you know Hank the Octopus was created based on the Mimic Octopus? How cool is that?!?
OctoNation members love knowing how long your work takes you to complete… Can you describe the process?
"When it comes to a timeline for one of my art pieces, it really just depends. The time of execution is different from piece to piece because of the complexity of that specific project.

This octopus mosaic piece took me about a month to finish, but the shell actually took 2 months to put together (and that's with 2 people working on it!)."
Take a look at his process in this video down below:
Was this modeled after a specific octopus species? Did you use any references?
"Yes, I actually googled it! I saw so many photos online and it really inspired me.

I took all of those photos and I made a sketch to fit the space needed. But, I didn't do very many changes to the octopus itself.

The specific species I used was a red colored Octopus Vulgaris, a.k.a. the Common Octopus! It is a beautiful octopus in the ocean and it is able to change colors to blend with its surroundings, which inspired me to get creative with color."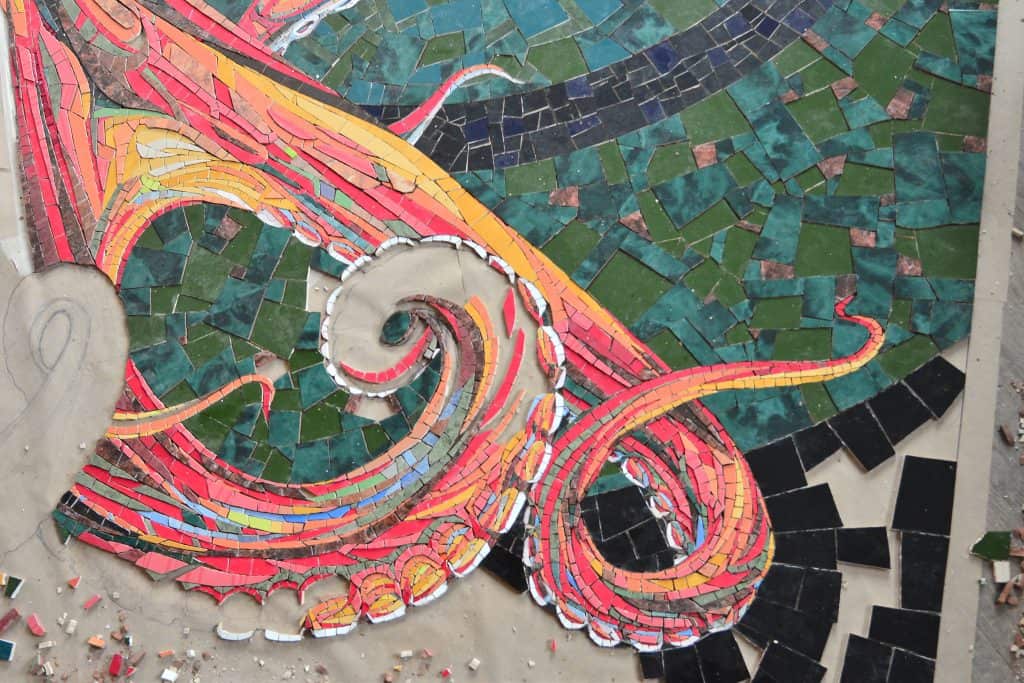 What materials did you use?
"To make this mosaic, I used ceramic tiles and murano glass!"
Who (or what) are your biggest influences?
"There are several artists that I love. One of them is, of course, Antoni Gaudi.

Beatrice Serre, Niki de Saint Phalle and Chuck Close are some examples of contemporary Mosaic artists that I follow as well."
When do you feel the most creative?
"I feel the most creative when I'm alone- mostly and especially in the night because it's silent. I find that nights can be mystical in art."
How do you know when a piece is finished?
"Normally it is done when the last piece of glass or ceramic is placed. I also know when I'm satisfied with the results and the piece tells me that.

The biggest critic of my art is myself and my cats!"
What's the best website for people to discover your work?
You can contact me here at Behance. You can also find me on Facebook and Instagram under my studio name, Glappy Art Studio!
Do you have an artist statement?
Not really… I always thought that my work speaks for itself.
Thank You For Joining Us For Artist Spotlight!
First, we want to give a big thank you to Iulian for allowing us to showcase this beautiful mosaic octopus on OctoNation. To continue supporting Iulian Emil Moldovan and his ceramic mosaic art, make sure to follow him on Instagram @glappy_art_studio and on Facebook. If you have any interest in commission a piece from them, be sure to message him and let him know you found him on OctoNation! — and don't forget to pass along this post!
If you want to educate yourself some more about all sorts of different cephalopods, take a look at our encyclopedia. Or, what we call it, our Octopedia!
Connect with other octopus lovers via the OctoNation Facebook group, OctopusFanClub.com! Make sure to follow us on Facebook and Instagram to keep up to date with the conservation, education, and ongoing research of cephalopods.
More Posts To Read:
Vee is the blog manager here at OctoNation. Her love and knowledge for all things cephalopods has grown immensely since joining the OctoNation team- and continues to grow daily!
Vee uses her skills of writing, editing, and brainstorming to help create fun, yet educational posts about cephalopods- Something everyone can read and enjoy! As someone who spent the better part of her childhood near the ocean in Miami, Florida, she grew up learning to appreciate all sea life. Her love for the sea inspired her to do something daring- she dyed her hair blue!